Description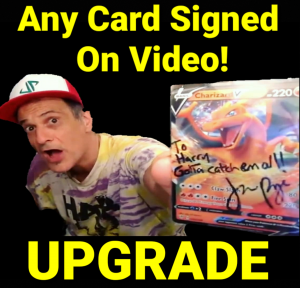 Capture, share and own forever this special moment when your name in ink goes to the card.
Jason will sign up to 4 cards you purchase on video while singing a snippet of the theme with your indicated name.  Much like he has in his livestreamed sold out pack pulling events on Facebook and Youtube.
The video file will be emailed to you when the card is shipped.